Innovation - Profit - Security
Businesses are adopting CLOUD COMPUTING for many different reasons, but there are a few that resonate across the board: cost, usability, and security. Put simply, businesses want to cut current costs while providing employees with high data availability and data protection to a level well beyond the budgets of most small and mid-sized companies have historically been able to afford. Learn more
Private Secure IaaS
For Cloud Hosting in Hong Kong and Singapore our partners include Rackspace, Softlayer and Microsoft.
Through our partners Cloud Solutions offers a range of Windows and Linux servers along with SAN storage, backup and firewalls with VPN connections. We can recommend the best partner for your requirements and locations.
For Infrastructure as a Service (IaaS) pricing will depend on a number factors including private cloud dedicated servers or public cloud with virtual servers running Linux or Windows.
Cloud IaaS services are used where a company needs to host business database applications such as ERP, CRM or e-commerce web sites in the Cloud. Full managed services are available where all licenses and maintenance of the server is provided excluding your application running on the hosted server.
Cloud-PBX VoIP Hosting
Cloud Hosted PBX for small to mid-sized organisations or departments within the enterprise. Asterisk is a world leading PBX and is now offered by Cloud Solutions to Hong Kong and China businesses.
Hong Kong, Malaysia, Singapore, Shanghai, Thailand, Japan, Korea and Taiwan SIP trunks available with our CloudPBX. Allowing regional offices to consolidate their PBX services.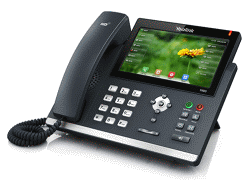 Pricing starts at HKD$787 per month for 10 extensions and 4 channels. Supply of quality Yealink IP Phones with full outsourced management. Low low cost IDD calls, SIP Trunks and virtual phone numbers.
Mobile VoIP is available with Android, iPad, Tablets as well as softphones for Windows and MAC.
Learn More
or
Read our Blog Post
Review a Slideshow
Yealink Conference Phones
Cloud Solutions now offers the new Yealink Conference IP phones.The Conference Phone CP860 has been designed to make group communication for small businesses easy and convenient with high levels of clarity. The CP860 from Yealink allows 10 participants in one conferencing call. The device also has the ability to connect two additional microphones.
Google Apps for Work
Cloud Solutions offers Google Apps for Work (formerly Business) Cloud Computing platform along with other Cloud applications to all businesses in Asia; Hong Kong Singapore, Malaysia, Philippines, Vietnam, and Thailand. Learn more
Cloud File Storage 5000GB+
Egnyte - Cloud Storage Server
Access local files from any computer, smartphone or tablet
Sync multiple storage devices across multiple offices
Enforce folder permissions locally or online
Replicate your files to the cloud for remote backup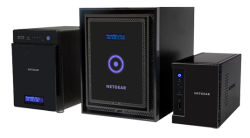 Store data locally on NetGear's ReadyNAS network attached storage supplied by us for full Cloud integration.
Zoho CRM - Real Value $$
Time to stop using those spreadsheets! Zoho CRM offers an affordable and easy to use, Cloud based CRM system. Manage your emails, leads, and business contacts. Prepare quotes, sales orders and invoices. Everything you need to run and manage your business. Pricing starts at US$12 per month per user.
Provides iPhone and Android application. Works well in China. We are a fully Certified Zoho CRM Consultant.
Scanning Docs to Cloud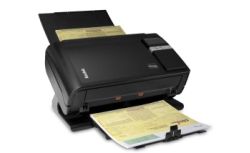 Cloud Solutions provides solutions for companies wishing to scan paper documents and save to Cloud storage services such as Google Docs, SharePoint, Windows Azure, SkyDrive, Salesforce, Egnyte and more.
Add Business Process Automation features to process documents with minimal or no human activity beyond setup. Create workflows for both paperless and paper-based offices.
Cloud Presentation for You
Microsoft Cloud Computing

Cloud Solutions offers full implementation and migration services for Microsoft Office 365. This includes all plans from P1, E1 to E3. Migrate from inhouse hosted Exchange to Cloud hosted Exchange. Active Directory Cloud sync is also available with Enterprise plans. Download Pricing Offer.
Confused about going Google or Microsoft Office 365. Talk to the experts.
Learn more
Microsoft Windows Intune
Windows Intune™ simplifies how businesses manage and secure PCs and mobile devices using Microsoft's Windows cloud services. Pricing from US$6 per user, per month.
Learn more
Microsoft Windows Azure

Microsoft's Scalable Infrastructure in the Cloud (IaaS). Reduce your wait time to provision IT resources by rolling out apps and infrastructure in minutes via Microsoft's Windows Azure services. Hosted in Singapore and Hong Kong.
Bring your Windows or Linux-based application to the cloud as-is. Scale up or scale down as needed for a wide range of app hosting scenarios and pay only for what you use.
Learn more
Zoho Business Applications
Zoho offers a suite of online web applications geared towards increasing productivity while delivering business productivity software that's cheaper and more accessible. Including Zoho CRM, HR, Project, Invoicing, Accounts, Newsletters and more. Learn more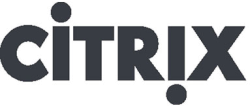 Cloud Solutions partners with Citrix to provide Virtual Desktops. Citrix VDI-in-a-box is an award winning solution to help small and mid-sized businesses adopt virtual desktops either hosted on premise or in the Cloud. Use the new Wyse Xenith 3 device for a secure and low cost VDI solution.



Learn more
Time Tracking & Billing Software. Track projects, time, expenses and invoices.
Time and Billing
Cloud Computing Hardware & Wyse, VoIP SIP Phones, Meraki, IP-PBX, NetGear.
Hardware & VoIP
Visitor & Contractor Management. Includes Multi-Tenancy Buildings.
Visitor Management